Quick Stix is a fantastic way for students to learn lacrosse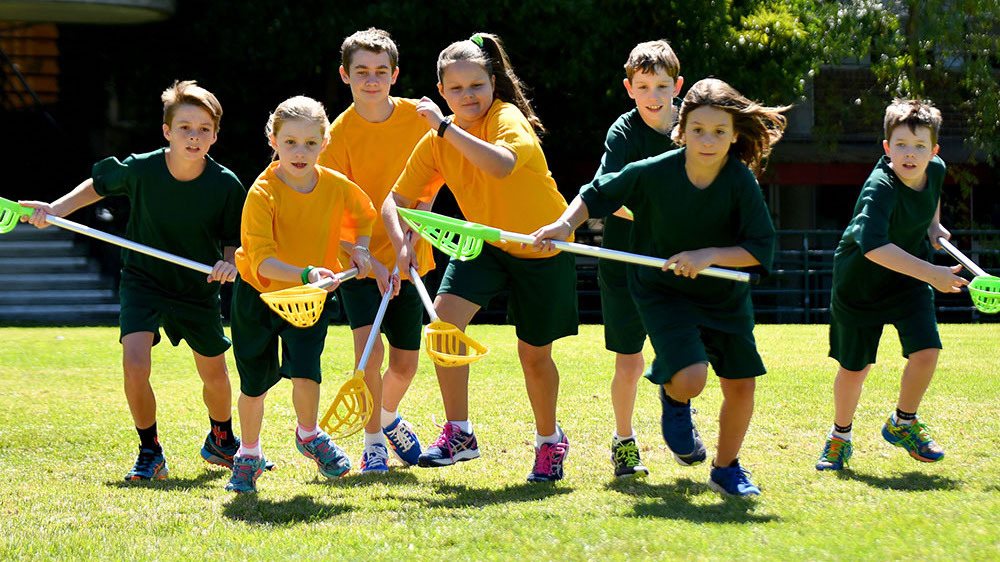 Students learn the fundamental movement patterns to perform lacrosse skills such as catch, throw and shoot, in the fastest game on two feet.

Primary school students are able to engage in Quick Stix through Involve and Invade programs, and secondary school students can do the same with Quick Stix 3x3. Teachers or schools who are interested in Quick Stix can visit the Quick Stix website for teaching guides and to register for training programs that run in association with Sporting Schools.

Enquire about Quick Stix at your local club
By joining a club students can learn Quick Stix and make new friends, then transition to competitive lacrosse at youth level when they're ready.

Quick Stix for clubs
The Lacrosse Australia Quick Stix program is a free-flowing form of lacrosse for students to start learning the game. It is simple to teach and learn and a perfect sport for children starting their lacrosse journey.
Enjoy a fun environment in which to learn the game of lacrosse
Lacrosse combines hand-eye coordination and quick decision making
Enjoy the positive social experience that team sports provide
Join a pathway which can transition children into club-based competitive lacrosse at youth level
Be introduced to one of the fastest-growing international sports that is played in over 60 countries worldwide.
U10's Powered by Quick Stix Lacrosse
From 2022, U10's powered by Quick Stix Lacrosse will be the entry-level age for lacrosse in Victoria with a club-based, non-competition, introductory program designed for children aged 5 – 9 years. The program has been designed to align with the Quick Stix Lacrosse program that runs in primary schools across Victoria to assist with the transition from school to club participation.
The main focuses of the U10 powered by Quick Stix program are:
Local club-based participation
High participation format
Skill development and game play all in one program
Small-sided games
Low cost
Low commitment
Non-contact
Alignment with current participation pathways
Enquire about running the U10's program at your club
To start U10's at your club, contact Lacrosse Victoria at development.officer@lacrossevictoria.com.au