Sport is for everyone, and individuals should be embraced just as they are
Lacrosse Victoria is committed to embracing diversity and eliminating all forms of discrimination in the provision of its services. Lacrosse Victoria welcomes all people irrespective of ethnicity, faith, sexual orientation, gender identity and disability.

Lacrosse Victoria has partnered with Vicsport and Proud 2 Play to complete the Rainbow Roadmap
Our aim is to ensure that the LGBTIQ+ community is safe, affirmed, and welcomed in our lacrosse community. Through the Rainbow Roadmap program, our key objectives are to increase and attract LGBTIQ+ people to our sport, to ensure that LGBTIQ+ people have safe and positive experiences in lacrosse, and to address and combat LGBTIQ+ discrimination (including homophobia, biphobia, transphobia, intersexism).
As a part of the Rainbow Roadmap, Lacrosse Victoria has consulted with the LGBTIQ+ Lacrosse Advisory Group, LV Staff and LV Board to develop the Lacrosse Victoria LGBTIQ+ Inclusion Strategy. The purpose of the strategy is to use education, engagement, governance, and visibility to create a safe environment for the LGBTIQ+ communities to play and watch lacrosse.
Lacrosse Victoria recognises and respects all sexualities, gender identities and sexes
We believe in treating everyone with dignity, courtesy and respect. We provide an inclusive environment for all individuals, and we have a zero tolerance policy to any form of discrimination, harassment, bullying, vilification or mistreatment against employees, players, participants and others engaging in lacrosse. Homophobia, biphobia, and transphobia are not tolerated within our sport. Players are allowed to participate in any Lacrosse Victoria event or competition in accordance with their gender identity.
The Lacrosse Together Cup supports our current members of the LGBTIQ+ community
The power of the Lacrosse Together Cup, formerly known as the Lacrosse Victoria Pride Cup, lies in its potential to change hearts and minds. Education on LGBTIQ+ inclusion in sport can help break down barriers, smash stereotypes and make your club and our sport a more welcoming place. Our inaugural Cup was held on Sunday, 16 October 2022. It was a huge success thanks to the incredible support of Proud 2 Play, Pride Cup Australia and VicHealth, as well as Lacrosse Victoria staff, volunteers and participants. We witnessed with awe 22 teams descend onto PJ Lynch Reserve for 75 games across three divisions, and we were impressed by the creative, vibrant and fun team uniforms featuring every colour of the rainbow flag. Below you can view photos that were taken at the Pride Cup.

The Lacrosse Together program is designed for and by the LGBTIQ+ community to facilitate social connections
The program is currently funded by VicHealth's Future Healthy Big Connect funding initiative. We will co-design social sport opportunities with LGBTIQ+ university students aimed at addressing mental health and wellbeing disparities amongst LGBTIQ+ youth. Specifically we will reduce social isolation and loneliness by providing safe spaces for these young people to meaningfully connect with their peers and allies.

We'd like to welcome everyone to the 2023 Lacrosse Victoria Pride Round.
Lacrosse Victoria aims to ensure the LGBTQIA+ community is safe, affirmed and welcomed in our lacrosse community.
We firmly believe in treating everyone with dignity, courtesy, and respect no matter what their sex, gender identity or sexuality is.
Over the weekend of May 19-21, the LV Pride Round gives us the opportunity to not only champion the LGBTQIA+ communities and their contributions to lacrosse, but to also recognise there is still more work that needs to be done to ensure that lacrosse is a sport for all. While we're celebrating today, it's important to remember that there is zero tolerance for homophobia, biphobia, and transphobia, and that your allyship is not just needed today but everyday.

Lacrosse Victoria endeavours to provide a flexible approach to uniform rules
Lacrosse Victoria recognises that there may be circumstances where a person's religious beliefs, cultural beliefs or gender identity conflicts with Lacrosse Victoria's standard dress code. As such, modifications to the standard uniform will be accommodated where possible, for example where safety and other playing requirements can be met. Additionally our clubs will consider being flexible with regard to uniform rules to encourage the participation of women, girls, trans and gender diverse people. When players have the freedom to choose from a range of uniform designs, they feel more empowered and comfortable when they play.

TriBall is a new and innovative version of lacrosse that has been modified to suit all abilities
The TriBall program was developed by Lacrosse Victoria in partnership with VicHealth through their Growing Participation in Sport funding initiative. The program is primarily delivered in Special Development and Special Schools in Victoria, but it can also be run as a community participation offering. Lacrosse Victoria has also partnered with the Northern Special Schools Sports Association to deliver the TriBall Lacrosse Days, which has seen six schools participate across two days with over 50 students trying lacrosse for the first time.
If you are interested in bringing TriBall Lacrosse to your school or community program, please contact us using the following email address: participation.officer@lacrossevictoria.com.au

CONTACT
For more information on or confidential questions about LGBTQIA+ inclusion in lacrosse at a club or individual level, feel free to contact Kristen Hutchison, our Development Officer and LGBTQIA+ Ambassador: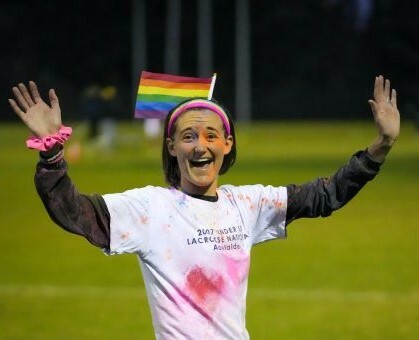 Pronouns: She/Her
Email: development.officer@lacrossevictoria.com.au
Mobile: 0413 680 823

**Please note all support provided by Kristen and Lacrosse Victoria will be CONFIDENTIAL.**

External Support:
Proud2Play


Proud2Play are focused on fostering an inclusive and welcoming sporting environment. Proud2Play are dedicated to increasing LGBTQI+ engagement in sport, exercise, and active recreation, collaborating closely with the broader sporting community, and proactively tackling discrimination and hostility within the sporting realm.
https://www.proud2play.org.au/
QLife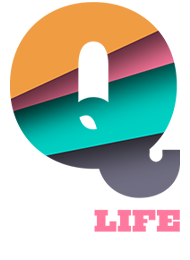 QLife provides anonymous and free LGBTIQ+ peer support and referral for people in Australia wanting to talk about sexuality, identity, gender, bodies, feelings or relationships. The QLife family includes hundreds of highly experienced LGBTIQ+ staff and volunteers Australia-wide. If you're looking to connect with someone to explore what's going on in your life, they are available to take your call or webchat.
1800 184 527
https://qlife.org.au/