Lacrosse has appeared on five occasions in the Summer Olympic Games, including on three occasions as a demonstration sport.
The first was in St Louis Missouri USA in 1904 when Canada sent two teams and the USA had one team. Canada won. The second occasion was in London, UK in 1908 where Canada, the USA and England fielded teams and Canada won again.
In the years 1928, at Amsterdam, 1932 Los Angeles, and 1948 in London, UK, those three nations also sent teams.
So Australia has not yet been represented in Lacrosse at the Olympics, but it is worth noting that the Australian Men came second to the USA in Toronto in 1967 in the Inaugural Men's Lacrosse World Championship beating both Canada and England, and the Australian Women have won two World Championships, in 1985 and 2005, the only two that the USA have ever lost.
The prospects for a medal for Australia should Lacrosse once again be selected as an Olympic Sport, are clearly excellent.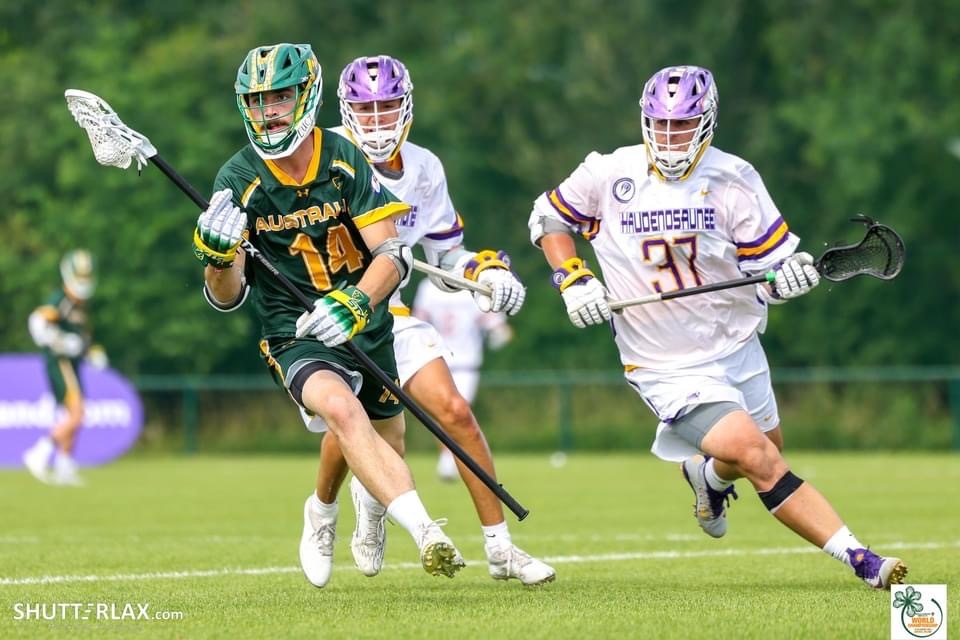 In July 2021, the International Olympic Committee (IOC) announced it would grant Full Recognition to World Lacrosse, the governing body of Lacrosse internationally, responsible for Men's, Women's and Indoor versions of the sport.
This represents a huge step forward for the sport in its quest to re- join the Olympics and the Commonwealth Games.
As a result World Lacrosse is on a mission to bring the sport to the Olympics by the 2028 Games in Los Angeles.
Given that the 2032 Olympics are scheduled for Brisbane, Australian lacrosseurs are eagerly anticipating the prospect of either playing, or watching our players compete for gold in Brisbane.

Lacrosse Sixes could be an olympic sport in 2028
Lacrosse Sixes is a shorter and faster-paced version of the sport designed specifically for Olympic and Commonwealth Games competition. It was launched around the World in 2021 and blends many of the traditional disciplines while introducing new elements that appeal to the next generation of athletes and fans. The major differences are smaller field, shorter game time, less stoppages, and the addition of a 30 second shot clock.
In addition to vying for inclusion in the Olympic Program starting in Los Angeles in 2028, it could also be included in the Commonwealth Games for Melbourne in 2026 should Lacrosse be admitted. It is intended to be the game of choice for Lacrosse in multi sport Championships of the future.
#LAX28 campaign
The following video is part of World Lacrosse's #LAX28 campaign to bring lacrosse to the Olympic Games in Los Angeles.